Dressed head to toe in pink with heavy black plastic boots anchoring her to the snow-covered ground.
Evie's dark brown hair is failing to find a place to rest as it blows across her sun-kissed cheeks, streaming to either side of her oversized pink helmet as she travels at seven kilometres an hour down a 15-degree gradient.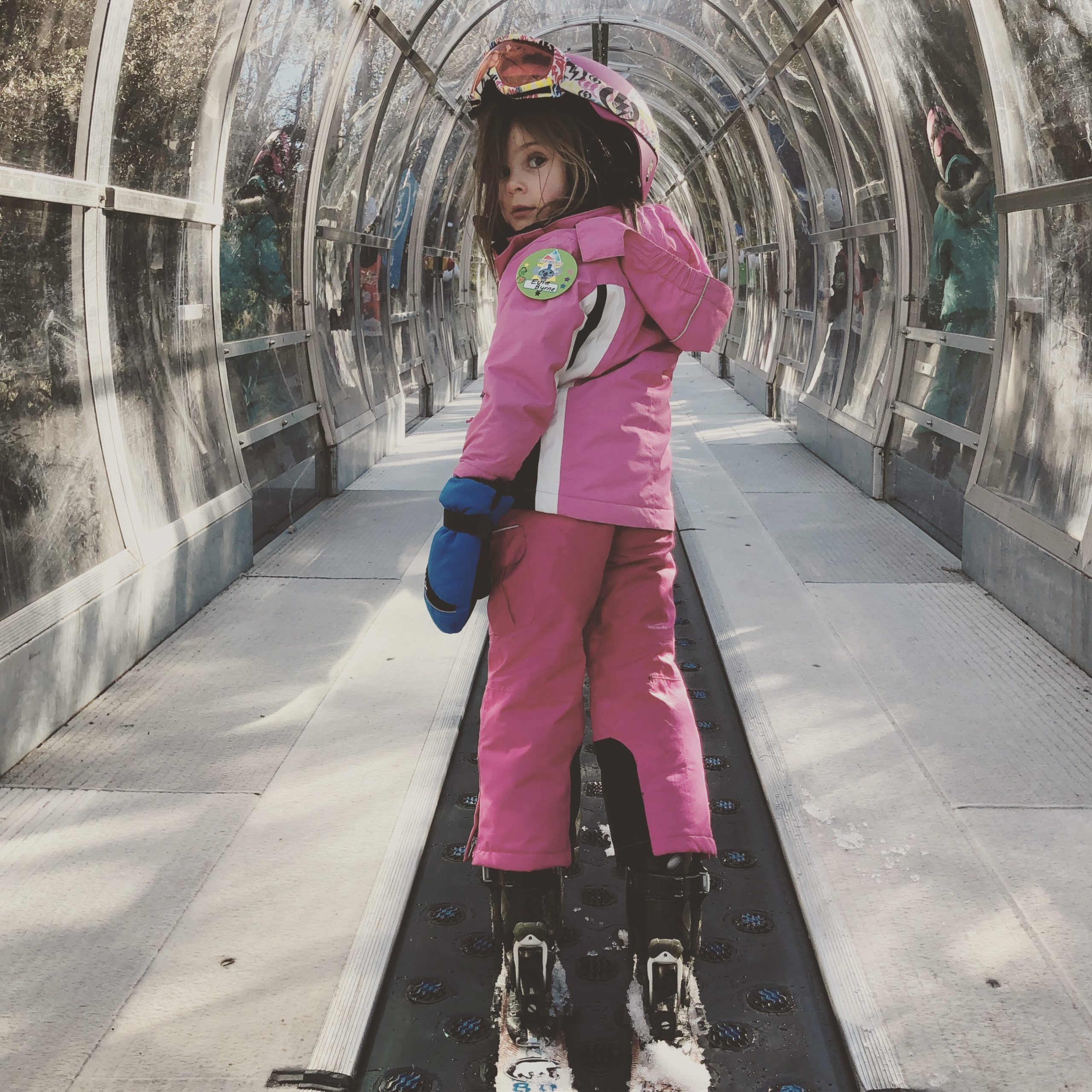 She's putting all her might into staying upright while wrangling her tiny little skis towards the bottom of the hill.
Like music to my ears, she screeches a gallon of 'high pitch crisp mountain air' from her lungs; "I LOVE SKIIIING…!!"
My little spirited chocolate -eyed four-year-old, bouncing those magic words off The Kosciusko Mountain Range. Such bliss. This was an insignificant moment to everyone else on the hill, and around the world for that matter, but an epic milestone for her proud dad.
10 weeks ago I couldn't convince her to put her ski boots on. Ski boots are not something you can simply slip on when your child isn't looking either. Plus if you know Evie, shes doesn't comply with anything her mind isn't lined up to do. Getting Evie-Pops to conform to something she isn't interested in, is like trying to roll up a garden hose the opposite way to its been resting. Improbable.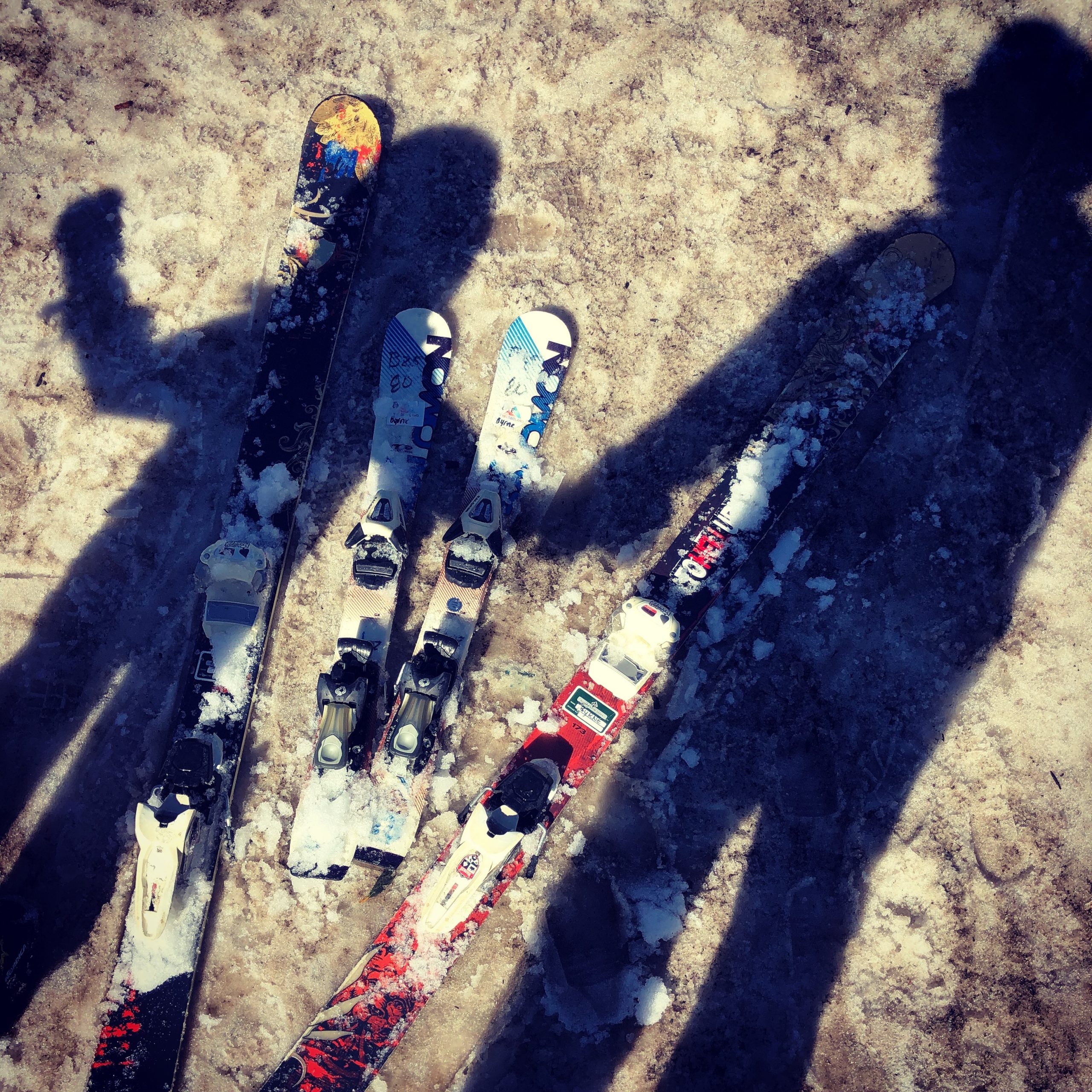 When Evie bellows; "I LOVE SKIIIING…!!" I respond without any pause. "I wish your mummy could see you now Puffin."
Lou would have loved skiing with Evie on her first successful run down the slushy spring snow. In my own biased opinion, there is nothing better than a family ski holiday. Nothing even comes close.
Lou and I were both grateful and content with two beautiful children. I always backed-up this fulfilled sentiment with the analogy that chairlifts are made for four and we would soon populate a chairlift just perfect.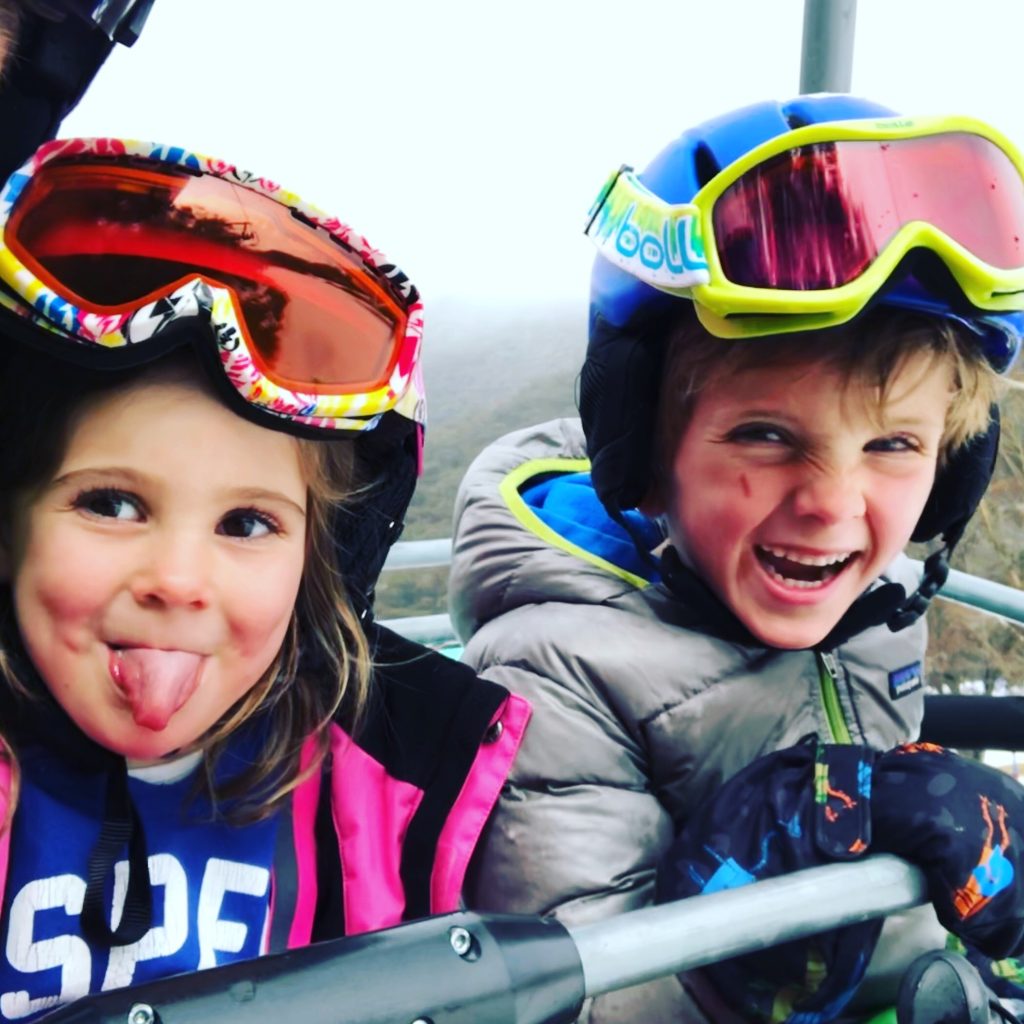 We never got to ride a chairlift together. There is an empty seat as we lap the mountain, there always will be. It's such a blended cup of emotion to try and digest. To be doing the activity you love most, with the two little people you love most, but to be doing it one quarter short of a whole. It's utterly painful elation. Go figure.
Today Noah said; "I'd probably be better than mummy now dad." I'll leave that for your mum to judge champ.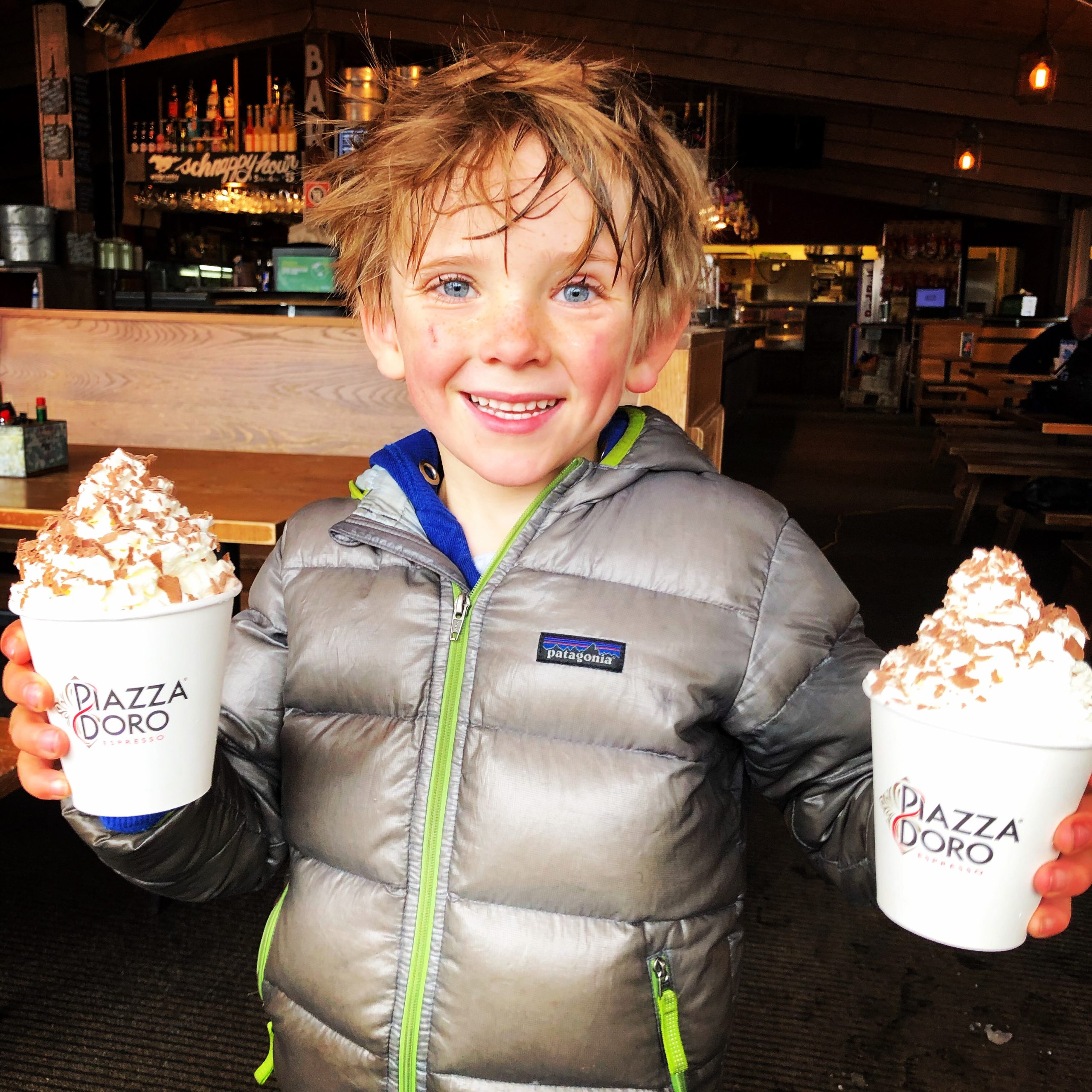 Mummy's Seat

♥️♥️

Dadda is happy skiing with his two snow angels