Dear family and friends, the time has come for us to ask for your help.
The community that you have created around us is phenomenal. It's nurturing, energising, committed, sympathetic, and full of an immeasurable amount of love. It's more than we could have ever hoped for. Having this village behind us has carried us this far. And I hope the tone that's been set for our support carries over to any family in the community that needs help in the coming years.
But today I want to talk about my family. And I want to ask for your help. Help with a fundraiser to generate the funds required to afford the treatments I need. And for my family to live comfortably with me, where ever in the world we land for treatment.
For us now the stakes couldn't be any higher. I have aggressive metastatic Cancer moving through my body. My doctors define it as Stage four and terminal. Soon it could impair my liver function.
Terminal is just not something we will lay down and accept, however, the treatment options are limited and overseas treatment will likely hold the key. We have sought out the best international doctors and clinics who specialise in my type of cancer. We await a few more test results before we can make a call on which way we go. But the paths are very much the same. And they all come with a very high price for life.
We need to stop this cancer from spreading any further and we need to move fast. One liver lesion alone doubled in size in just 6 weeks and new lesions were detected. Terrifying.
I could live well with the current cancer in my body for many years as long as there is no growth or new lesions. However, to date we have not had that result from any of the five treatments we've tried.. and are now onto the sixth. We need a multi-disciplined approach to hit this abominable disease from all sides.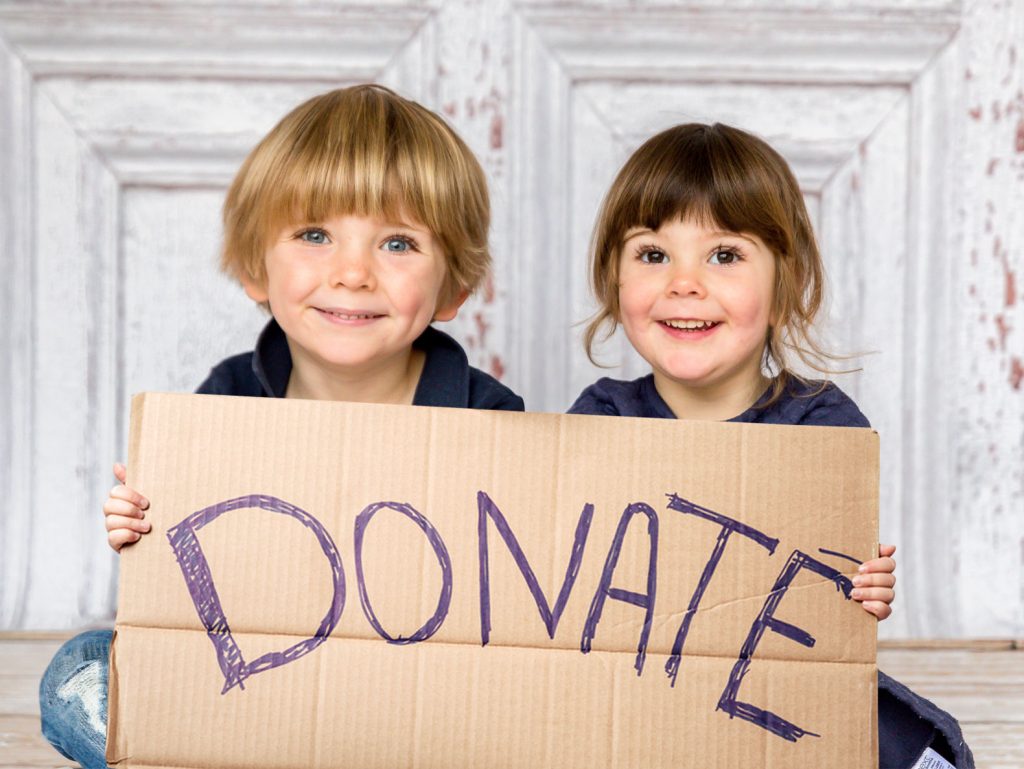 We are creating a huge fundraiser event with both a live and silent auction on Dec 6th @ 6pm at The Greenwood North Sydney. The auction items are flowing in and are blowing me away. We hope the night to be a big celebration of our village, a boost to our morale, and a night to remember.
So why do we need your help?
Having cancer as a mum hits you in a place so deep, so raw and so terrifying that it's impossible to describe. What i want most is to see my babies grow up and to know they are not suffering the loss of their mum. Evie is 4, and Noah's nearly 6. The thought of not being there for them growing up is a place i try not to imagine. I want to see what beautiful people they become.  I worry they won't remember me. They have been through so much in the last year but still they are are so brave, always smiling, always loving, always silly. They haven't lost their innocence to cancer yet and i hope they never have to.
My disease is currently incurable but treatable and the reality is until they find a cure, we will be forever focused on treatment and survival. They predict a cure will be found within about five years, so we're going to fight like hell, one day at a time, for 1825 days (five years)and keep me alive.
Money is always a massive worry. Money is a big worry for most families without throwing the cost of cancer into the thought blender. Dom and i built a great business that had several years of doubling annual growth. We never missed mortgage payments, we travelled the world. However, my cancer off the back of Dom's bike accident has completely crippled us. We've been in this fight for 17 months now and the truth is, if it wasn't for family support we'd be beggars on the street. For that, we are extremely fortunate and downright lucky, however, it is not sustainable.
It's a strange feeling of living in a beautiful suburb, in a beautiful house, with a nice car and all the trimmings that make our life easy and enjoyable. And then one day you find yourself struggling to pay bills for gas, electricity, phones, internet, childcare, clothing, petrol, tax, school and daycare. Sometimes food. It's such an enormous fall from what we have come to be used to. And yet on the outside, we look to most like life hasn't changed. But it has. We count our dollars and we value what we have so much more.
And what we know is that stress has a major impact on cancer growth and spread. We need to peel back all the layers of stress. By helping us financially you remove a major stressor for us.
Treatment facilities and hospitals overseas are hundreds of thousands of dollars and that is without medical issue or travel and relocation costs. The best diagnostic gene profiling and chemosensitivity tests run from $5,500 – $10,000…per test! We've spent $40,000+ in just the 4 mths since the metastatic diagnosis in July.
How can you help?
Buy a ticket to our Fundraiser Night Dec 6. 6pm. Greenwood. Nth Sydney
Donate an Auction prize for the fundraiser donations@louisedecelis.me
Donate directly to our family
I do want to make it really clear here that we are asking for financial assistance for our family. It is not a registered charity and the money would be gifted to us for medical treatment and support for the family.
I feel extremely lucky that we can ask for help without pride or ego getting in the way. After all, this could happen to any of us, it's a conversation that many of us will need to have, and I hope that it makes it just that little easier now we have paved the way.
With much love and gratitude
Lou