So we've finally moved into an apartment, we're in a beautiful town called, Bad Homburg. It's a close distance to the two clinics we visit daily. The kids now have play space with neighbouring parks. Hopefully, we get a little time to explore and familiarise ourselves with the area. It feels very German. It's beautiful.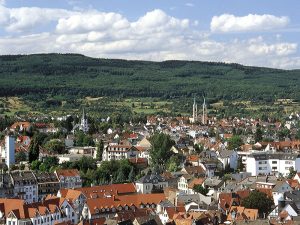 Lou is really struggling. The fatigue is next level. She's been like a hibernating bear since the 18th of October. Non-stop sleep and every movement a struggle. Endless nausea for months now.
She's in the depths of her biggest emotional battles. 😞
We're only doing a fraction of the treatments we'd hope to be doing here in Germany. Some of the infusions I was very interested in that include ingredients like curcumin, resveratrol and 6-Shogaol, she hasn't had since the 20th of November. She hasn't had regional hyperthermia since the 22nd. For the last seven days, Lou has only been able to have a cut-down treatment regime of substances to aid her recovery.
Even though the TACE (regional chemo) is liver-specific, her body seems to be struggling with it.
With her liver compromised along with "chemo brain," her mind and thought function is the worst it's been. It's like she has dementia.
I'm worried that the fluid is building in her thorax again, I'd be surprised if it's not. She seems to be displaying the same symptoms.
Hopefully, she's well enough to get the other half of her liver treated with Professor Vogl this week. It's a real double-edged sword because we want to mitigate the liver tumours to give us time to focus on the body but it's more than likely she will remain extremely unwell.
*Sigh.