Words aren't going to do this justice because if you haven't felt it, you haven't felt it.
The thrill of being on the starting gate in a moto is an unrivalled intense experience that can be difficult to put into words. It's a moment of anticipation and excitement that beats all drugs.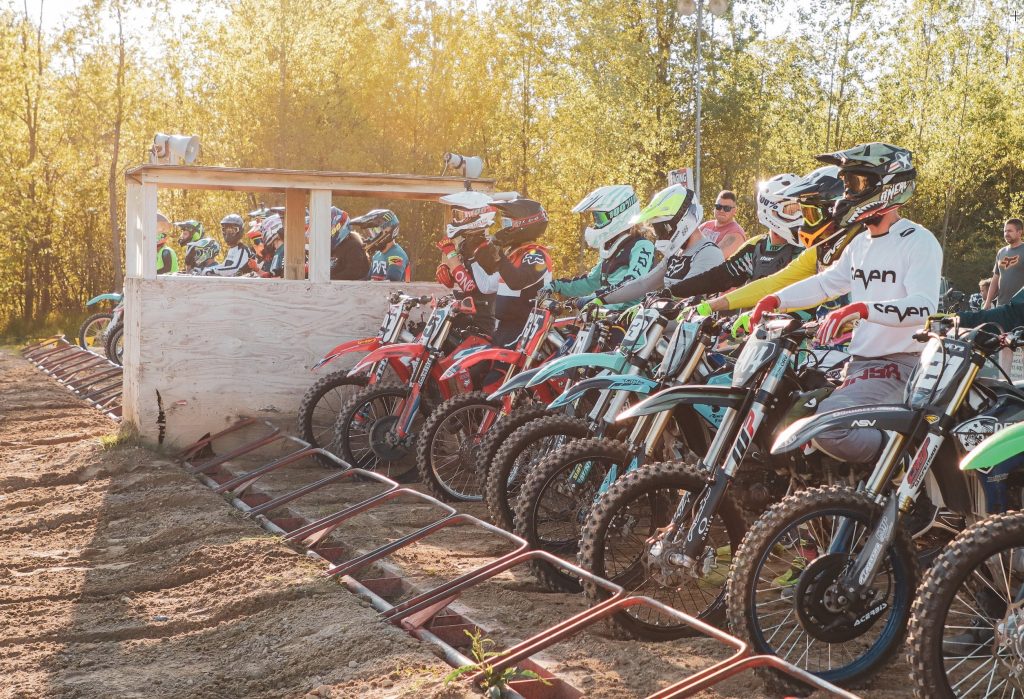 You feel your heart pounding in your chest, the imminent awaiting of the race ahead releases a surge of adrenaline through your body, sharpening your focus and reaction times.
With up to 30 competitors eager to muscle their front wheel into the first turn before yours, it's a mix of nervousness and excitement that heightens the buzz. The air and smell are filled with the deafening roar of engines lined up to your left and right. The sound is a reminder of the collective torque and speed about to be unleashed.
As the 15-second board turns to a five-second board and the roar escalates, the heavy metal gate slams to the ground, and the acceleration and rush of speed that follows is an indescribable feeling of freedom and power.
Jostling for position, navigating through the first few rutted corners, and feeling the wind whistle through your helmet while banging bars and trading paint with other riders is THE thrill. It is a unique blend of adrenaline, competition, anticipation, and the sheer joy of riding a rocket ship.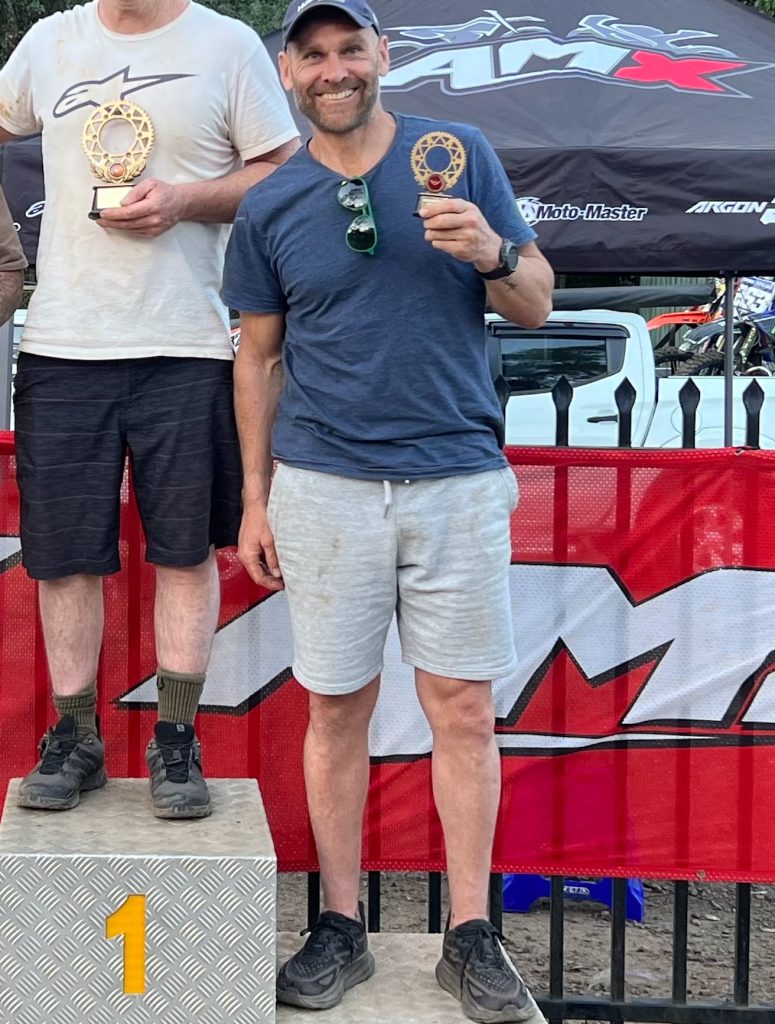 It's a moment that captures the essence of the sport and keeps you coming back for more, despite the challenges and risks involved.
I wrote down a big goal in February that I wanted to place in the top three in my age division of seasonal points for a motocross club before I turned 50.
Six rounds (18 races) later, I've ticked off this big goal with third place in the over 35 vets class at Wollongong Motorcycle club.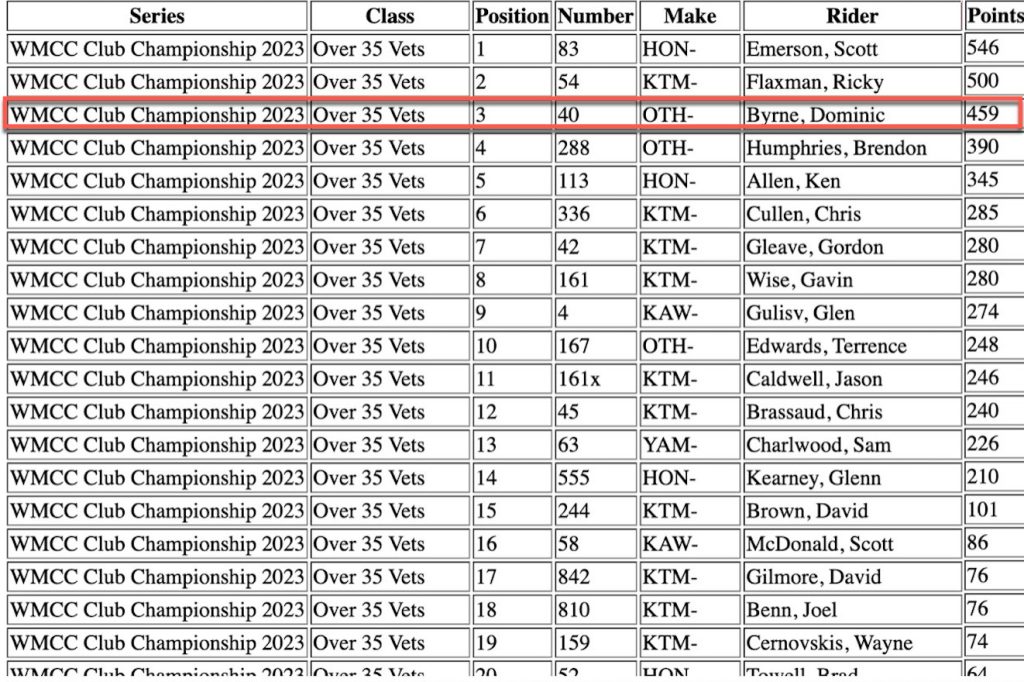 I wasn't the third-best rider each round but I got myself on the gate every race. I was super consistent. The fastest rider in our class dropped out with injury after a hectic pileup in round three which created a realistic opening as I started to climb the ladder after each consecutive race.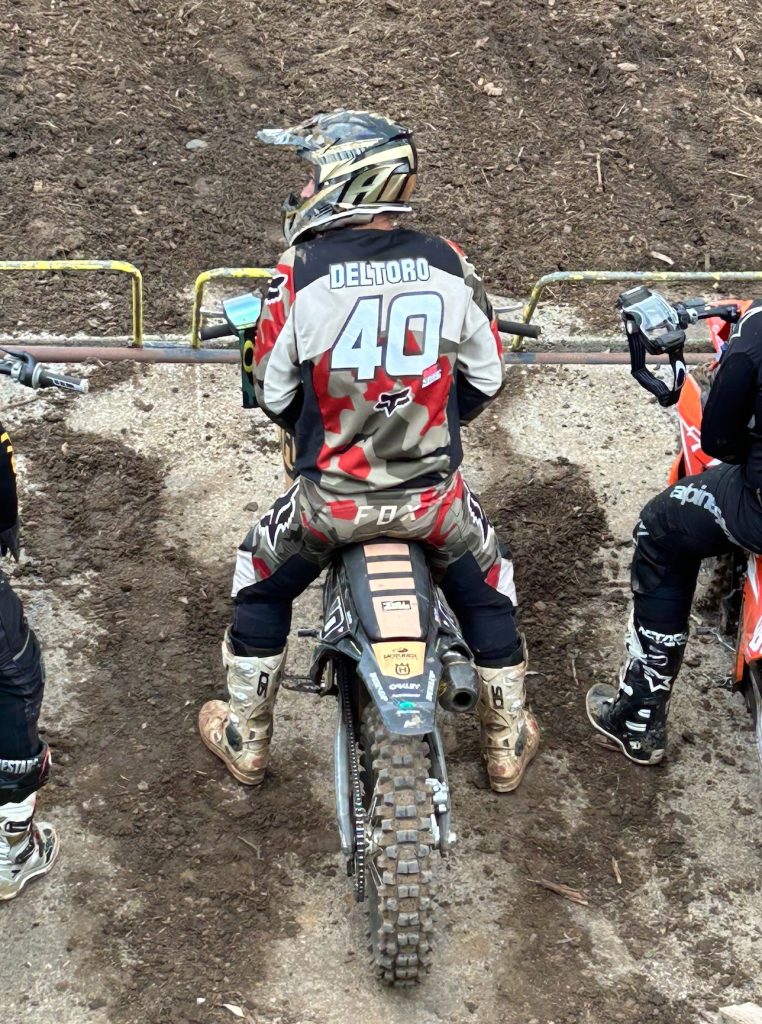 Luck is what happens when preparation meets opportunity.
#Gripitandripit