Earlier in the year I finalised a list of goals to attempt before I'm 50. One of those goals was an ocean swim.

I wouldn't call it a phobia but I've always had a heavy fear of the ocean. Something about having zero control of the environment and an unjustified apprehension about the larger style of fish that inhabit the sea.

The obstacle is the way, right? "The impediment to action advances action. What stands in the way becomes the way." Marcus Aurelius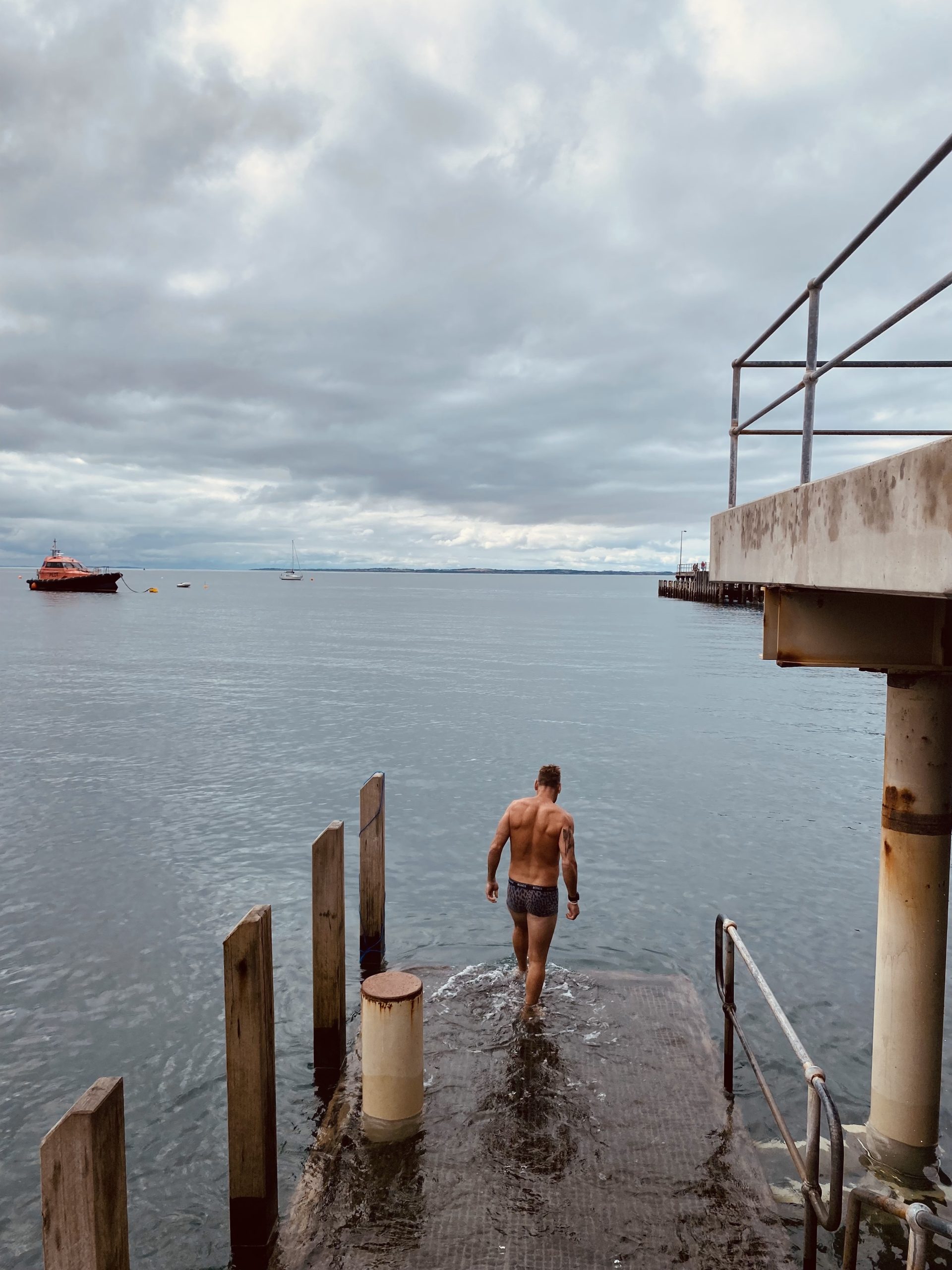 35 days ago I googled "ocean swims NSW" and learned there was a race at my local beach on the second of April and the event doubled as a fundraiser for children's cancer. Even though it was a mere month away, I didn't hesitate to lock myself into the 5K race and make it a real challenge.

Up until March, I'd never swum more than several hundred meters and at no time more than 100 meters in open water. I created this false perception in my mind that it wasn't for me and I didn't like it.

There's nothing like a bold goal to deliberately box yourself into a corner and self-intimidate. The intention thus far has been both motivating and fear-conquering.

I'm still nervous about a key entry clause that states:

"Competitors need to be able to complete the distance in 2 hours as after this they will be asked to stop."

As you can see I'm getting close to the cut-off time:
I need to find an additional 5.8% pace on race day. This sounds like an incremental adjustment but it's not. It's going to take all that I've got.

With more experience and in better condition, Happy helped me on my last swim, he piloted the two-hour pace and I was able to hold it for most of the session. He's back in town on Sunday to push me to dig a little deeper in the second half of the race and come up with the goods.

While there will be a hundred people in the water, I'm racing me and the clock.
Please donate a small amount to The Children's Cancer Institute. I need 50 people to donate $20 each so I can hit my $1000 target. Thanks for your support!