When you first find out that you have breast cancer, your doctor searches for the presence or absence of three receptors, proteins that live inside or on the surface of a cell and bind to something in the body to cause the cell to react. You may have heard of the oestrogen receptor, progesterone receptor and human epidermal growth factor receptor 2 (HER2).
In oestrogen receptor-positive breast cancer, progesterone receptor-positive breast cancer and HER2 positive breast cancer, treatments prevent, slow or stop cancer growth with medicines that target those receptors. There are drugs available that specifically target these receptors and effectively kill the cancer.
Triple-negative breast cancers (TNBC) need different types of treatments because they are oestrogen receptor negative, progesterone receptor negative and HER2 negative. Chemotherapy has been shown to be the most effective treatment for triple-negative breast cancer. For patients and doctors alike, Triple negative breast cancer that is resistant to chemotherapy is one of the most challenging forms of breast cancer. Sadly, unlike the other breast cancer types, there are currently no targeted therapies for triple negative breast cancer in patients who fail chemotherapy.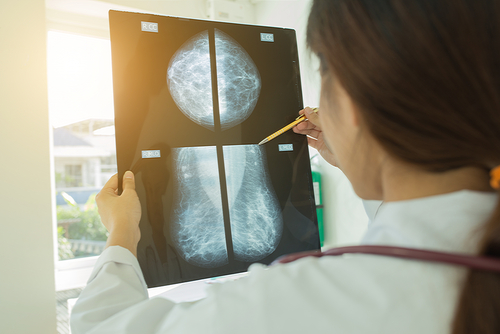 While Lou and I often talk of mortality and the daunting odds, she still finds it hard to address the median survival rates. Which is a good thing because we have health, support, family and other resources to blow even the best case statistics out of the water.
There are patients living with TNBC and responding to Immunotherapy, which gives us great hope, I am talking to some of these patients and will continue to talk to more. It's a very small group as only 15% of breast cancer cases are TNBC and only a small percentage of this group doesn't respond to chemo. Sucks ha!
It really feels like we are on a cusp of discovering why some TNBC cells are tougher and more capable of surviving the harsher conditions that occur when cancer metastasises. I do believe that we're not far away from a new therapy for the devastating disease.
From what I have been reading, it does seem that researchers are working to improve their understanding of the biology of triple-negative breast cancers, how these types of cancers behave and what puts people at risk for them. I guess we are part of that research, to help find out the best ways to use treatments that already exist and to develop new treatments.