Dear Evie,
Today my precious "noonicorn", you're five 🖐.
You came into this world crying and you've never really stopped. 😭😂
You were such a pretty little puffin the minute you wanted out of Mumma's tummy and you get more beautiful every day.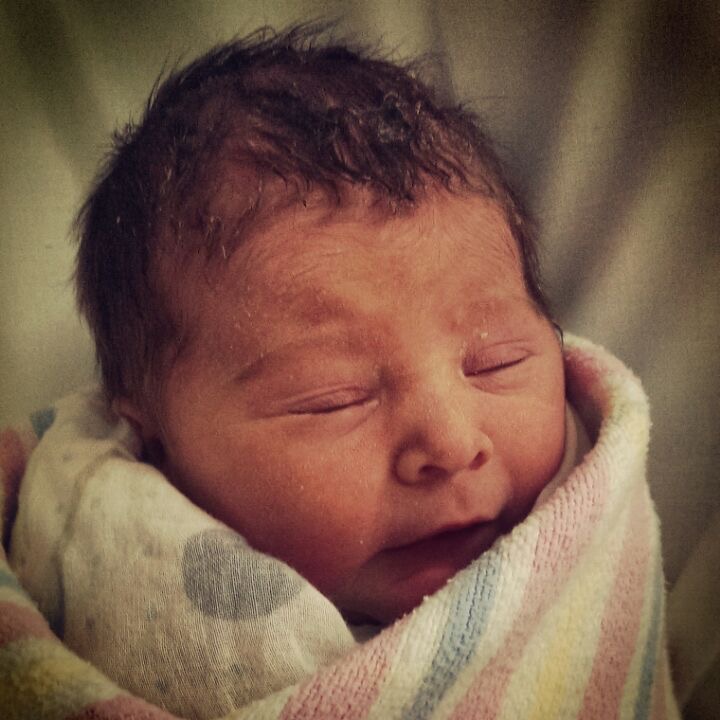 I get emotional just thinking about how much you've grown up in the last twelve months. You are a real character. You've counted down the days and today is the day.
After cuddling me all night or searching for me in the bed if we parted, you woke up so excited. You slept-in which is out of character but I guess that's your Halloween hangover. A plastic pumpkin head of overflowing 'candy' all transferred to your tummy will do that to you….
You woke with a big smile and exclaimed; Daddy, it's my birthday!" Then stood up and said; "look Dadda, my legs are longer." There is always a funny story to tell with something you say or do. One of my faves this spring is:
As the seasons have been changing and the weather is unpredictable, it's six in the morning, you decide its time to select your first outfit for the day.
"Daddy, is it cold outside?"

"Yeah It's a little bit cold, I think you should wear pants and a long sleeve t-shirt."

Then you march over to the dog door and stick your little hand out the swinging flap so your fingertips reach the outside of the house and say;

"It's warm Dadda, I'm going to wear shorts."

"Perfect. It's nine degrees Celcius, why not Evie?"
I know you won't take any of my council so my only choice is to pack a warm outfit in your school bag and hope the carers at daycare have more influence over your rigid decisions than I do.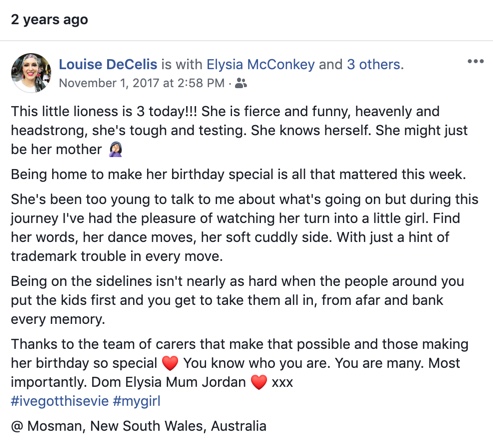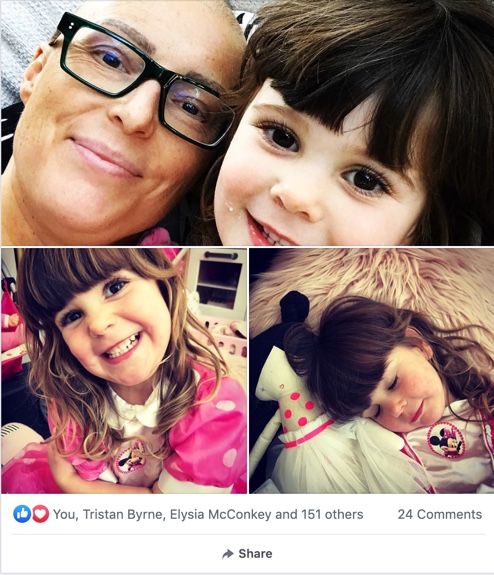 Evie, this is your first birthday without your mum. I grapple to understand the cruelness of a five-year-old girl having to mature through the years without their mummy's guiding light. The only saving grace is that your shores have admirable lighthouses either side in; Liesy, Grandma, Nanny, Aunty Egg, Aunty Boo, Aunty Emma……… friends and family, all channelling you and governing the route.
A mother's love is one of the most powerful forces on earth, it is unconditional and eternal.
It's now your warm human lighthouses that will keep the infinite flow of love that mummy created at full capacity to ensure you are carried to each destination.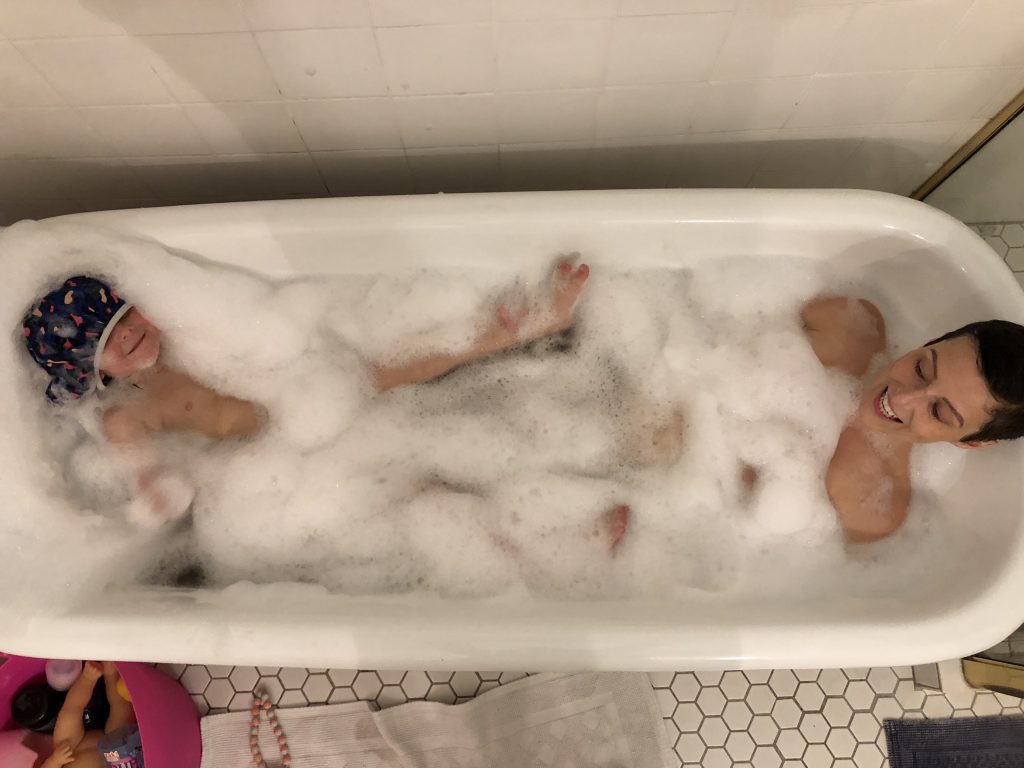 Just like Noah, you are my hero. You and Noah are amazing, I have nothing but emulation for how you've handled losing the most important person in your life. You simply get on with it and lead by example.
Evie Pops, I can't wait for our overseas holiday this December, to excite you everyday and create some beautiful memories. I will show you where your mummy and I made some of our best memories, events that were the building blocks to you. My favourite girl in the whole wide world.
I love you. I love you as much as your mummy did and you know that's a lot.
Happy Birthday, Puffin.
XX