On Friday morning while waiting in the warmth of the sun for our takeaway breakfast, I was flicking through the newspaper while Evie was practising her cartwheels on the footpath and encroaching on everyone's safe-COVID-space. She stops overturning to ask me an honest question.

"Hey Dadda, what do you want to be when you grow up?"

While being completely amused and charmed at the same time, I decided not to chuckle as she was gazing up at me for a serious response.
"Poppa, I want to be the best daddy I can be and then I want to be the best grandpa. What do you want to be?"

"I want to be a mummy."

Evie, like many young girls, is highly maternal already. The way she and her cousin; Billy, care for their dolls and imitate real mummies is endearing to watch. (Although the birthing scenes they were playing out in the bathtub the other night were quite advanced for five-year-olds, LOL.)

Evie has asked me a few times lately if we can "get a baby." I explain to her that it's not that simple and a baby needs to be grown inside a mummy's tummy and then cared for with 24×7 undivided attention. Evie is extremely forthright when she tells me she can cover both of those problems.

While its a few years away – I'm hoping a good 25 or 30, I know my little Poppa will be the finest mum, purely because she is her mother's daughter and Lou was the best Mumma she could be. It's embedded in Evie's DNA, it's in her memories and it's in the mothers and grandmothers that are most influential around her.

It's mothers day today. Only the second for Noah and Evie to brave without their hallowed Mumma. As the calendar ticks over and the year's progress, they would have had a mum for a mere fraction of their lives.

It's heartbreaking that my beautiful babies have to manage their forever days without the single person that was central to their everyday sense of security, identity and well-being. For me, this has always been the hardest element of Lou's death to accept.

Noah and Evie are so brave!

What would Lou say to the kids on this mothers day if she were here?

In all honesty, she may have not needed to say anything at all, as her physical affection was always so immediate, all day every day.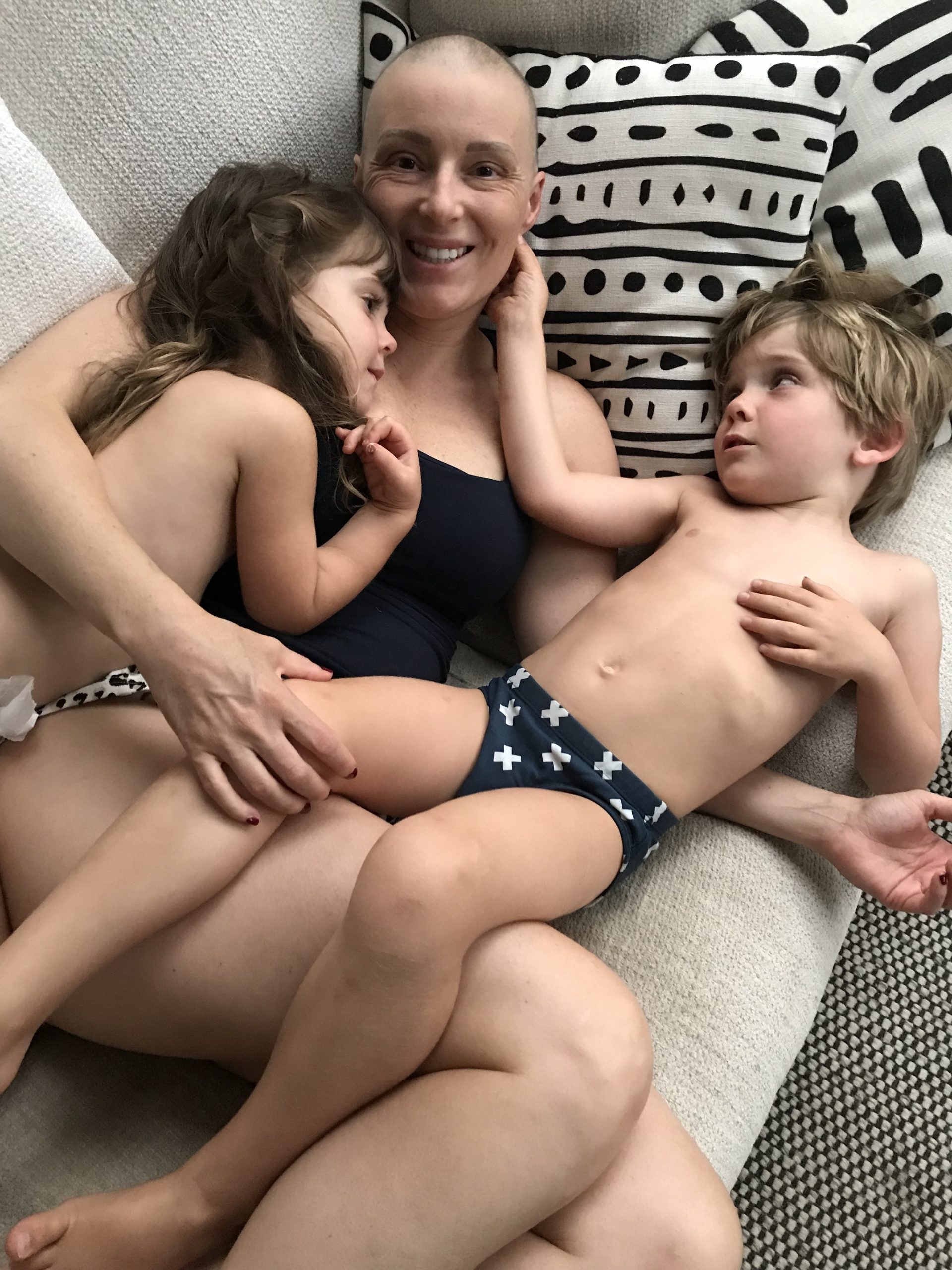 She did write a pseudo letter last year, so it's fitting she checks in once again and puts pen to paper.

Dear Noah and Evie,

It was such a pleasure to see you both bonding and joyfully playing together on your epic seven-week holiday in America.
You two will always fight while living under the same roof but you need to stick together and support each other through every trial and tribulation life throws at you.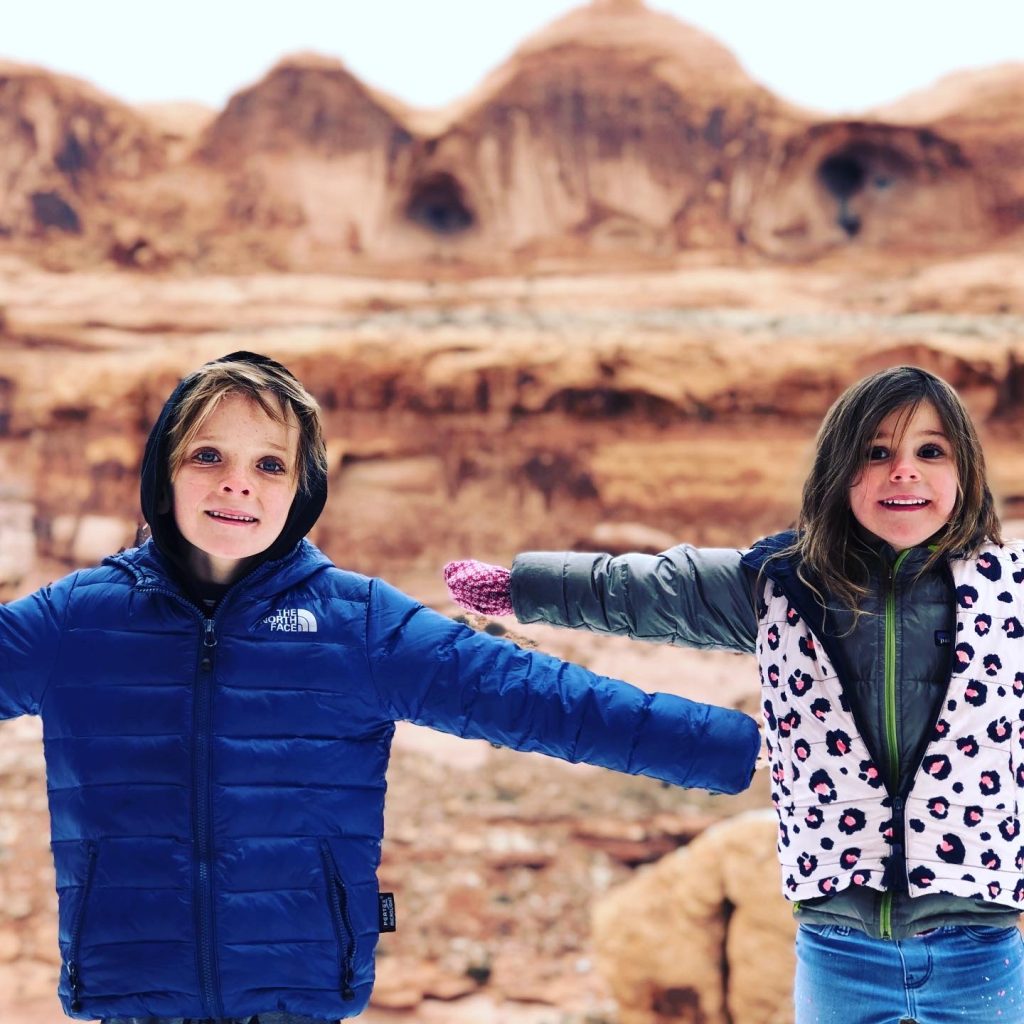 Have Aunty Liesy to tell you how close her and I were. Emulate what we had and you will never go wrong, as you will always have unconditional support anytime and anywhere.

Your holiday looked incredible. Thank you for visiting all the places that were significant to daddy and I. These special destinations are now memories for us all to relive and build on.

Thanks for spreading some of my ashes on my favourite ski runs. Wow, you two are such amazing skiers. Incredible to watch, I'm so proud of you.

Evie, you never stop talking about me. I love this about you. I see you laughing every day, I see you dancing. In you I see me.

You were so so brave when the doctor put those stitches in your chin on Wednesday. Do you know I have a scar in the exact same spot?

The Christmas stocking you placed in the window so I could see it was super special. I see everything you do for me. It keeps my light shining.
You look so grown-up princess, especially in your big school uniform. My makeup always looks so pretty on you, even when you put my red lipstick in your hair. I love you. Keep cuddling your dad as you do, it keeps him going.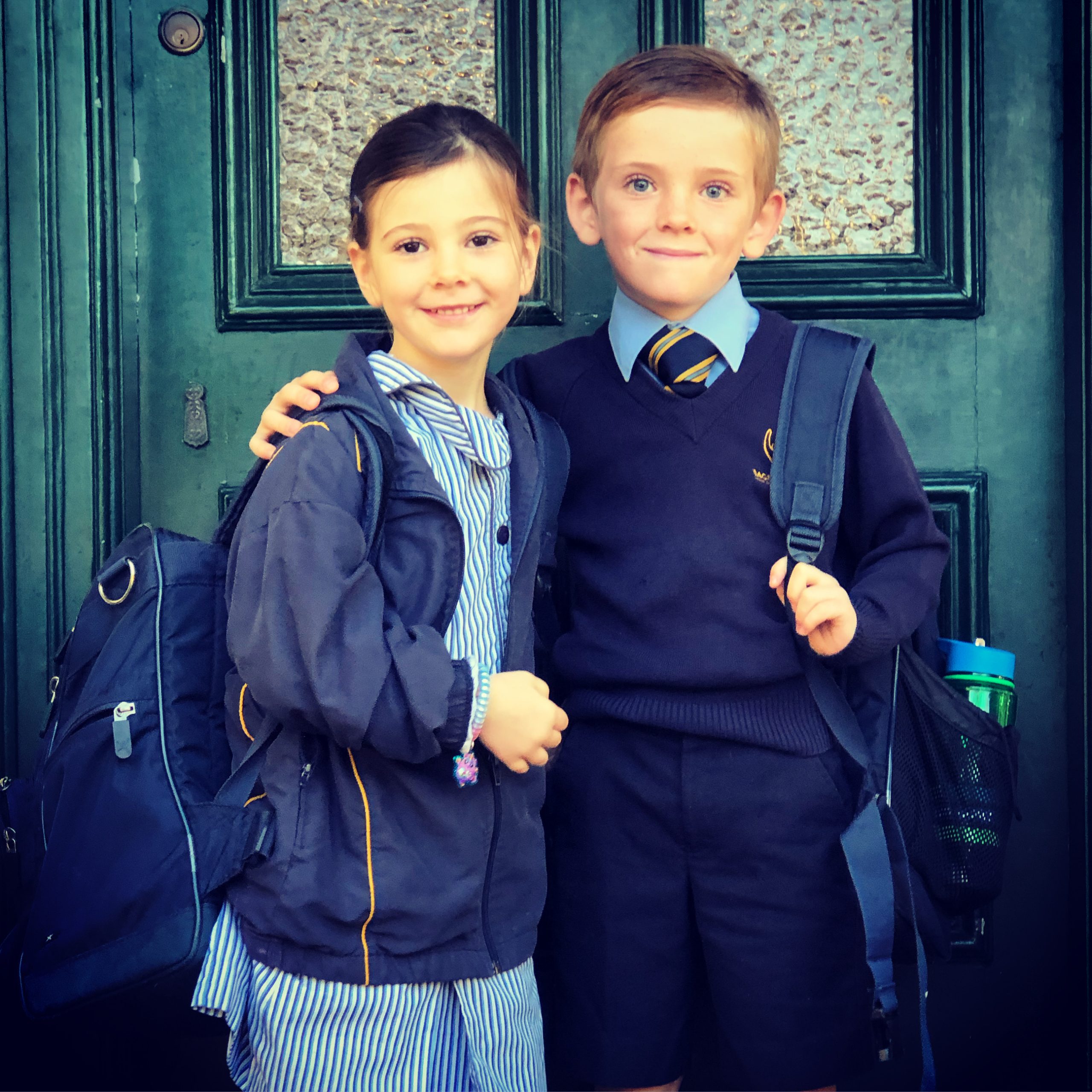 Evie, I wanted to be a mummy too and it was the best thing I ever did.

Noah, you are the perfect boy. You are increasingly becoming more and more wholehearted, self-aware, courageous, responsible and kind.
Thanks for having a big cry for me the other day. It had been a while so it was good to see you upset. Please tell your dad when you're missing me because he will be missing me at the exact same time.

Look after your sister Noah. She thinks you are simply the best. Which you are.

Kids, I'm looking forward to the mothers day cards you and the Conkies are making me today. Give your cousins a kiss and a big cuddly squeeze for me. You can't see me physically dancing through the door when you are all together as a big blended family, but I'm there.
I know its hard without me but you are doing an incredible job. All the angels and fairies in the whole wide world are clapping you along.

Love Mumma. XX 🧚🏼‍♀️