Heart melting over this drawing Noah gave me today. It's mummy's cancer battle. Noah tells me the good cells outnumber the bad cells 10 to one and they win!!! He took me through this very detailed battle plan and it sounds like a winner to me!! The three large colored circles are the cancer cells, the rest are goodies.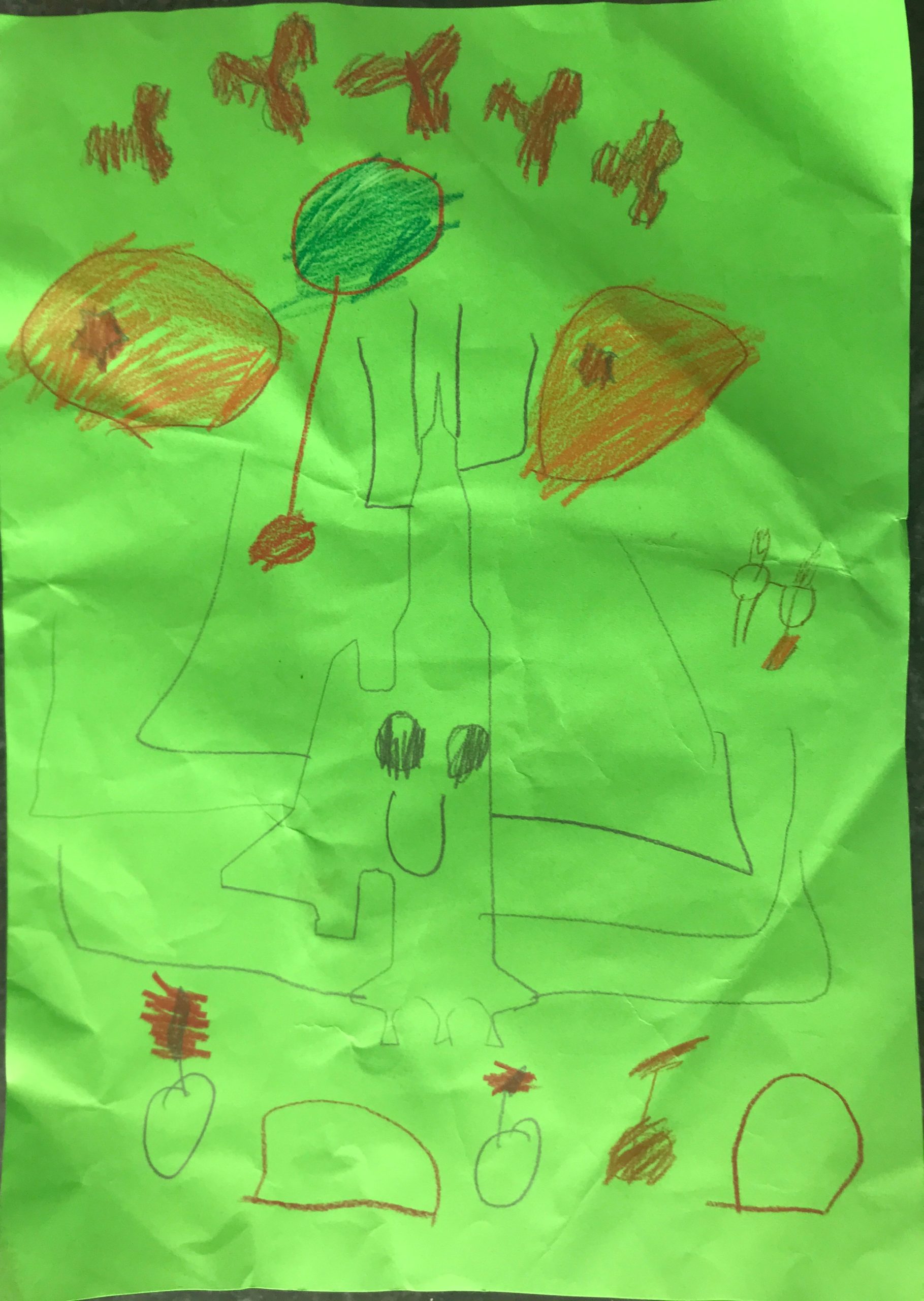 I can't express enough how important telling Noah the truth has been. Yes, he is scared, yes he is thinking about it and knows there may be an unthinkable outcome. But he is thinking about it and processing it openly with us. Instead of knowing something bad is happening but doesn't know what and keeping it inside. I have disappeared to hospitals and doctors appointments non-stop for the last few months but he knows I am safe and being looked after, so he doesn't worry. His protective care for his sister has multiplied and it's beautiful to watch.
He has always been an emotional, loving, expressive little guy and right now he is shining so bright. I encourage you all to talk to your kids, don't hide things that affect them. Answer their questions. Sickness and death are imminent for all of us, and sometimes it doesn't go in the order of oldest to youngest with regards to who's going to die when (which is how Noah had it all worked out).
And the other reason is that now Noah and I talk about it, and it makes me feel so good to have his support. Sometimes you need a five-year-old best friend. And I scored with the best of the best. Love you so much it hurts Nono. Always and forever I'll be your Mumma XoX