If YOU donated $1 or $1000, if YOU purchased a book for $50 or successfully bid $10, 000 on the Yacht, the gratitude from Lou and her family is as immense.
As mentioned in the auction booklet, EVERYONE'S contribution is a true testament that the whole is greater than the sum of its parts. Believing As One. Stronger As One. Succeeding As One.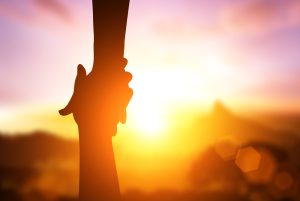 There was one single detail that would have improved the night and that would have been the presence of Lou. None the less, the pressure cooker of love was felt across the oceans and into Europe, buoying Lou when she's needed it most.
Louise and I both received numerous messages mentioning the energy that was present in the Greenwood on Thursday night. The glimpses we saw of the crowd streamed through Jon's phone was astounding. Simply amazing.
Thank YOU so much for attending the party. For knowing that Lou wasn't going to attend but still being there with bells on. YOUR friendship, the respect YOU have for her determined battle, YOUR unwavering support will continue to be the nucleus that moves her toward the possibility of remission. Thank YOU.
YOU have afforded Lou to be in Germany, with her family, to receive treatment options not available at home. YOU are giving her the best chance of winning and helping her achieve her biggest goal, to be a mum.
THANK YOU, THANK YOU, THANK YOU!
A special thanks for contributing to the event's production:
Elysia McConkey: Coordination and ongoing involvement
Ginny + JulesTimmins: Managing the very successful auction and its 300 items
Brigitta De Laet: organising auction items
Judy Smart: Helping acquire multiple items
Michaela Francis: Finance
Nikki Hodgman: Managing the physical event
Nicole Watts: Event collateral design
Jon McConkey: Being a great MC
Rob Ward: Auctioneer
Adam Khamis: Videos production
Damien G from Hire Intelligence: 50% of screens and equipment
Anthony Reed:  FOC Install and pack down of all screens and AV
Lincoln Baker and Alex Taylor: For spinning decks and making tunes
Wilso: The Greenwood
I've taken the liberty of one final reciprocal thank you, passed on from YOU to Lou; thank you for keeping up the fight. Thank you for maintaining the rage, for amazing your village with your strength, courage, tenacity, grit and determination to keep punching while taking heavy blows. For putting one foot in front of the other when all the forces are trying to drag you down.
Thank you for being something that Noah and Evie,  your village and the world will forever be proud of. Everyone knows that you are really struggling right now but keep that spirit burning, draw upon the village's energy to do so.
The village loves you and the world needs you for many days more.
Danke Schoen